The mixed-use "Qondesa" tower in Quito, Ecuador, which will soon surpass all other structures in the city, was designed by Beijing-based MAD Architects.
This is the firm's first project in South America. The capital city of Ecuador is a UNESCO World Heritage site.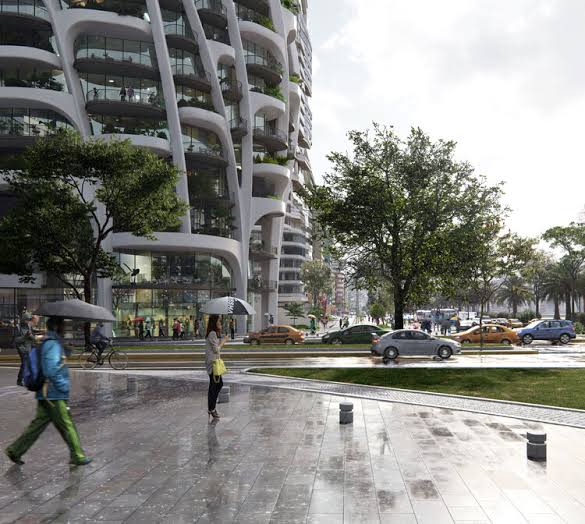 It is situated on the eastern slopes of the Pichincha hills and volcanoes and the Guayllabamba river basin.
Here, MAD, under the direction of Ma Yansong, has unveiled a plan that draws inspiration from the city's natural surroundings and aims to further incorporate environment to support an ecological future.
"Connecting residents with the beauty of nature through the dynamic design of the building. Growing from the ground to the sky, the exterior facade of "Qondesa" emulates twisted vines that intertwine around the building to narrow at its top and sprout vegetation that forms garden boxes on the building's balconies.
Additionally, the exterior shape of "Qondesa" is designed not to block natural light and views of surrounding buildings," says MAD Architects.
The building of urban flats, which is situated in front of La Carolina Park, a bustling 67-hectare green space in the heart of the city, offers numerous services and common places in an effort to foster "a new possibility of vertical community where residents play a fundamental role."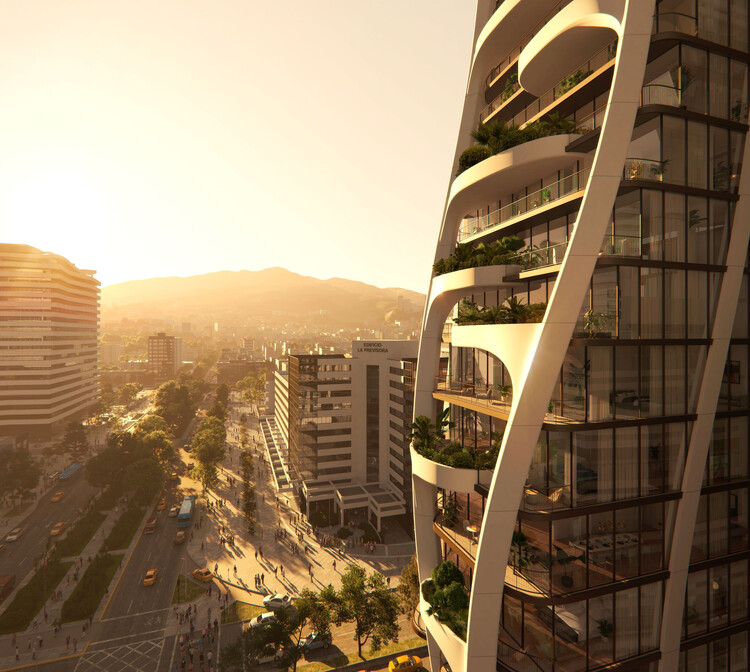 Ma Yansong recently discussed building with the landscape with ArchDaily while showcasing one of his most significant projects, the Quzhou Sports Park in China.
In this project, the architecture concentrated on creating a disappearing intervention that would create spaces for anyone to do anything at any time, in addition to completing the stadium proposal.