Rufai Oseni is an Arise TV host. He is a global speaker, thought leader, investor, and technology enthusiast who mentors African business startups.
Mr. Oseni has previously worked for JFM Radio in Warri, Unique FM in Ilesa, Gold FM in Ilesa, Ogun State television as a sports analyst, Ogun State Radio as a presenter, Ogun State Government, and Inspiration FM.
His other responsibilities include working as an African issues analyst for the British Broadcasting Corporation (BBC), a small business and economy analyst for TV Continental, and a facilitator for the Nigerian Bar Association conference in 2021. He has also facilitated training for Microsoft and Nielsen Group executives.
Rufai Oseni – Early Life, Education & Biography
He was born on April 8, 1980, and will be 43 years old in 2023.
He has worked with so many Media stations in Nigeria including radio stations and he is one of the most sought-after public speakers and tv hosts in Nigeria and across Africa which is why he is called a celebrity journalist. He has spoken at TED conferences and Cambridge University's Judge Business School. Rufai Oseni is from Odogbolu, a Local Government Area in Ogun State, a state in Nigeria's southwestern region. He was born and raised in Lagos by his biological parents, Mr. and Mrs. Oseni. He lost his mother as a child, but his father lived until 2022.
Oseni is of Yoruba descent by tribe and spent some of his childhood in his home state before moving to other parts of the country due to the nature of his job.
Oseni Rufai attended a federal government college during his high school days and then, he attended the federal university of Agriculture Abeokuta, where he studied Animal physiology/reproductive physiology and graduated with a BSC (Hons) in the course. He also attended Lagos business, the pan-Atlantic university where he acquired a certificate in entrepreneurship management.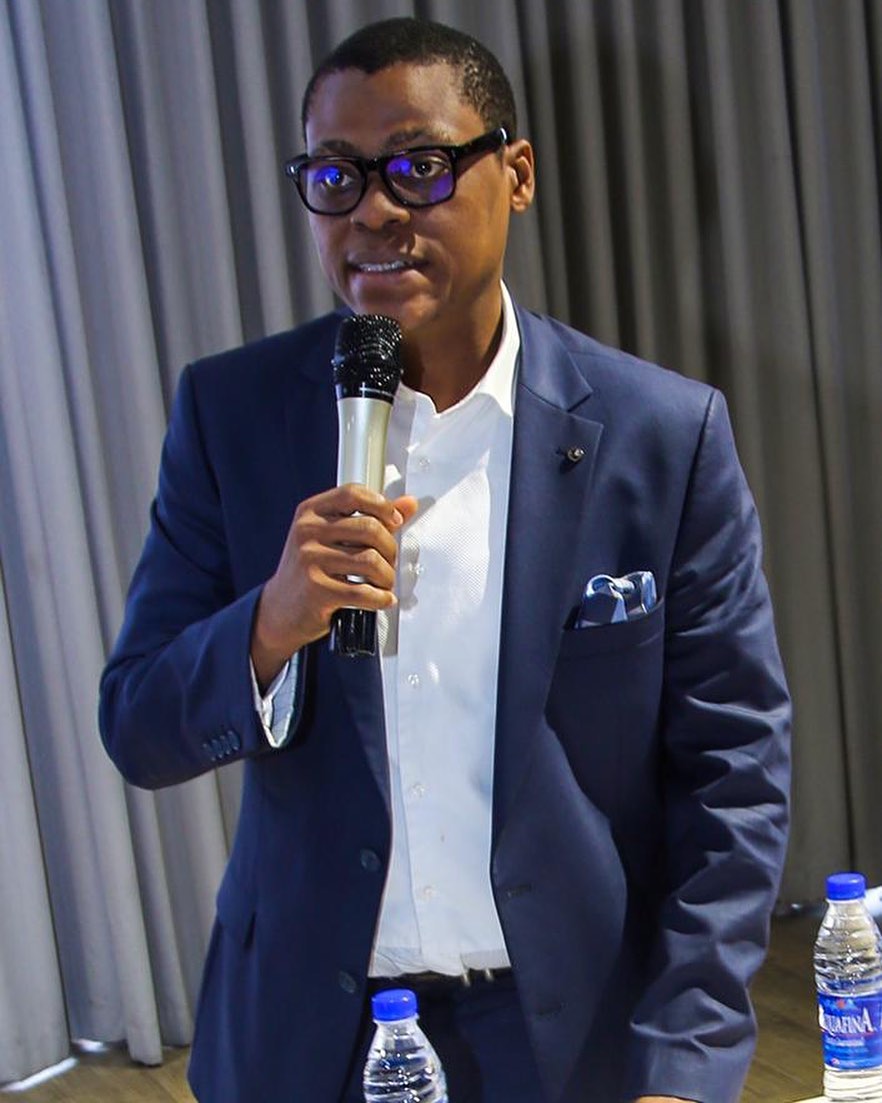 Rufai Oseni – Career
Rufai has been in the journalism business for over 18 years and counting. His career began as a broadcaster, and he has worked for a variety of radio stations, including J.FM radio Warri, Unique FM Ilesa, Gold FM radio Ilsea, Ogun State Radio as a presenter, Osun State Government, and Inspiration FM.
He has also worked with various Nigerian television media stations and is a BBC Bristol Analyst on African Issues since 2014. In 2017, he was a TV continental analyst on small business and the economy, and in 2021, he will be a facilitator at the Nigerian Bar Association conference.
He was a co-founder of a loyal bonus e-commerce company, as well as Edupear Education Innovation Learning. Rufai has spoken at top Ivy League institutions such as Cambridge University and the University of Sussex, among others. Rufai is a consummate toastmaster. He has moderated panel discussions for various ministries in the Nigerian and Mauritius governments.
He is an enthusiastic teacher who has taught English at the National Open University of Nigeria's various study centers. He mentors over 5000 Nigerian students across Nigerian universities through his network.
Oseni is an evaluator at Acumen and has hosted the Arise channel News since 2019. He has worked as an advisor for various technology companies in Nigeria and Africa as a result of his passion for technology.
As previously stated, he is the Director and CEO of NEO Media Group, an emerging pan-African media group, and a member of the Lagos State government's think tank to ensure that people living with disabilities receive better care from the government. This is a collaboration with the office of the SSA on social development in Lagos State.
He is the executive host of impact with Rufai at the voice of the people, as well as the CEO of Eureka Kapital, which he founded in 2015.
Rufai Oseni Health: (Sickness, Illness) – Is Oseni Rufai sick?
Rufai Oseni was sick, he had health challenges that made him lose a lot of weight on his own.
Rufai Oseni lost his weight through diet and not through surgery.
Rufai Oseni had health conditions and challenges such as heart attack in 2020, High Blood pressure as his BP was 260/160.
Oseni Rufai eyes were also affected, his hand was affected too as he couldn't drive his cars for a while.
Oseni Rufai went to the hospital in 2020 and the Doctors told him to stay healthy and change his diet and lifestyle.
Rufai Oseni – Family
Rufai's mother died when he was a teenager many years ago. He later lost his father on August 22, 2022. When his parents were alive, Mr. and Mrs. Oseni were business owners.
Oseni Rufai has brothers and sisters of the same blood and family ties, though he prefers not to show them to the public.
Rufai Oseni – Work Experience
JFM Radio Warri 2003-2012
Unique FM Ilesa 2012
Gold Fm Ilesa 2012
Ogun state television Sports Analyst 2012
Ogun state Radio Radio Presenter
Osun State Government 2012-2013 (Media consultant Osun youth empowerment scheme)
Inspiration Fm 2012- till date
Advisory
Eureka Kapital 2014- To date
Member Lagos State disability Management think tank (office of the special adviser on disability) 2015- 2017
BBC Bristol Analyst on African Issues 2014-till date
TV continental Analyst on small business and Economy 2017
Facilitator Nigerian Bar Association conference 2021
Co-host at Arise TV media 2021-2022 present