The original "Sugar Shack" painting from the '70s comedy "Good Times" is in Eddie Murphy's possession. In a recent interview with "Jimmy Kimmel Live," the actor and comedian explained how he came into possession of the iconic piece.
In an interview with host Jimmy Kimmel, Murphy explained how he came into possession of this legendary work of art, which was created in 1976 by artist Ernie Barnes.
"Good Times" followed Florida and James Evans as they battled to raise three children in a Chicago housing project, including exuberant artist JJ, voice-of-reason Thelma, and politically engaged Michael.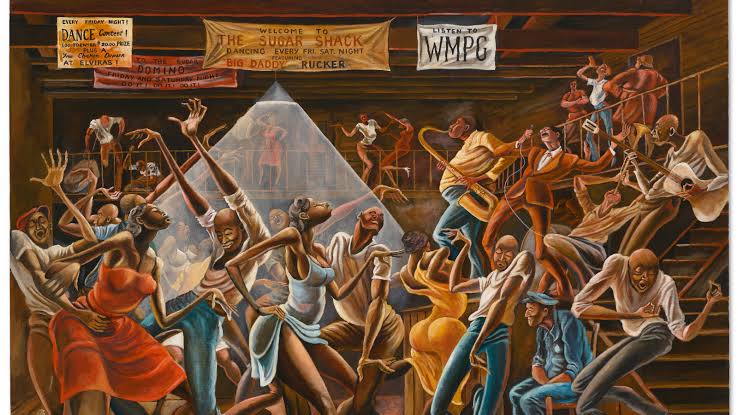 They have assistance from witty neighbors, idiotic building superintendents, and close friends. The Barnes artwork illustrates how Black families, like the Evans family, are able to maintain happiness despite adversity.
The "You People" actor, Eddie Murphy, who is one of the piece's many admirers, was moved enough to buy it for himself. According to Murphy, he paid the Marvin Gaye estate $50,000 for the painting.
Murphy must have been mentioned because the famous painting is now valued at over $20 million.
Fans may also be familiar with Barnes' artwork from Gaye's popular song "I Want You." The front cover shows a room filled with Black people dancing, singing, and playing with the words "Welcome to the Sugar Shack" written on a sign.
Murphy further mentions that a duplicate of the identical picture was actually sold for $16 million by one individual.
"For the duplicate," the actor emphasized. Kimmel clarified that Murphy indeed has the real one. "I have the real one," Murphy declares to an audience's loud roar.
Fans are perplexed by the painting's current value. Murphy's considerable fortune is noted by Kimmel, who asks, "So you're rich then?"
Fans who recently learned this interesting information about Eddie Murphy on the social media sites @talk2thestreetz and @talk2pops were shocked even more when they saw this news.