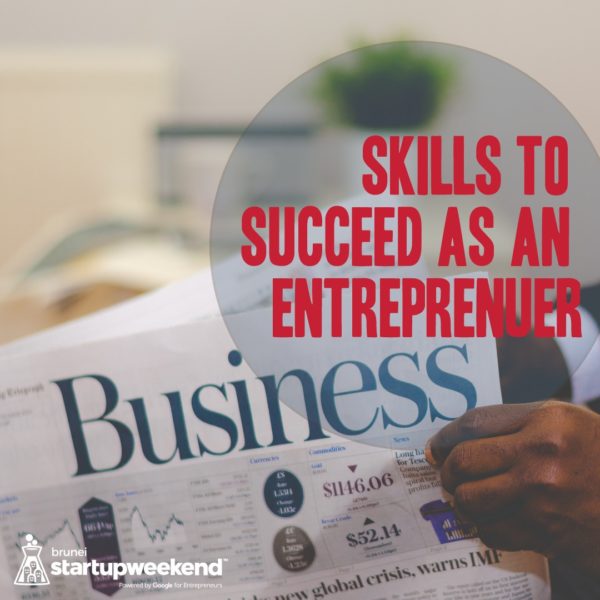 One of the most important things every entrepreneur is fighting for is "how to succeed as an entrepreneur" in a challenging world where businesses have become competitive. This pursuit for success has lead so many to the top same time leading so many to the bottom.
Before saying much, let's get to the point of this article, here are five ways to improve your odds of entrepreneurial success:
1. Assess your three "Ts" — Time, Temperament and Talent.
Some people can juggle a 60-hour-a-week "day job," coach Little League, serve on the PTA board and still have enough time to start a new business. You must be realistic about how much time you have to invest. Do you have the right temperament to succeed on your own? Ask your friends, colleagues and family members for an honest assessment, as it's difficult to evaluate your own temperament. The third "T" is talent. Hard work is important, but don't underestimate the importance of talent. Superstars like Michael Jordan and Tiger Woods might make their jobs appear effortless, but that's only because they have the innate talent to excel.
2. Find your market niche.
The whole key to entrepreneurship is to find a need and fill it. You must determine if there is really a demand for your product or service. You may love chocolate chip waffles or tofu bagels, but is the world ready for these new products? This is where formal market research comes in. This must go far beyond asking friends and relatives what they think of your idea. Even people in a blind survey are much more positive with their casual responses than they would be if they're spending real money. The best market research goes beyond interest vs. no-interest and delves into levels of commitment and willingness to make a buying decision.
3. Show me the money. Make sure you have enough capital.
The quickest way to see your business fail is simply to run out of money. If you don't have enough operating capital, you'd better be ready to do everything perfectly the first time, which is highly doubtful.
4. Break out of the corporate mentality.
Many would-be entrepreneurs start out in mid-level corporate America, where they've had access to the vast resources of their deep-pocketed employers. These advantages will simply not be there in a startup venture. In the corporate world, your assistant may have an assistant, but in Entrepreneurland, get ready to do it yourself. The corporate mentality may be, "Do your job." But an entrepreneur tells himself, "Do what needs to be done."
5. Work hard, be passionate.
Starting a business may be the hardest, yet most rewarding, experience of your life. There will be sacrifices, particularly in the beginning. If you don't have true passion for your new venture, or if you have grossly underestimated the work required, you'll never make it.
Always Be Learning. Be a perpetual student. …
Embrace Social Media. Embrace social media and the opportunity to get your name, brand and message to the entire world. …
Avoid Outside Capital. …
Put Customers and Your Product First. …
Deliver Real Value To Stay In The Game. …
Focus And Solve Real Problems. …
Look to Freelancers for Help.
Concluding Thoughts:
If you have a product, service or concept that the marketplace wants, and you can avoid many of the pitfalls described above, begin your new venture now. If you're not sure whether or not you should proceed, do some additional research, planning and soul-searching. Find mentors in your field and in business in general. These people can save you a lot of time, effort and money. They may not be smarter than you are, but they may have already made some of the mistakes you're getting ready to make. Often in business, we get frustrated and say, "If I had known then what I know now…". Hopefully some of the advice given here will help you avoid the sad feeling of "woulda, shoulda, coulda."
Please follow and like us: