What significant impact can N10,000 make for you? In a time as this when "things are hard" as it is popularly said, N10,000 can go a long way in meeting some critical needs. Personally, I can think of a thousand things N10,000 can do for the average Nigerian, especially one in business.
With the recent 90-day company registration price slash declared by the Vice President, Professor Yemi Osinbajo, with N10,000 every business owner can register 2 businesses. That means you are literally N5, 000 from being a CEO.
Have you ever received an interview invitation to a company outside your city and you were out of cash? A miracle at that instance will be something like a N10,000 credit alert. It can literally save your career at that moment.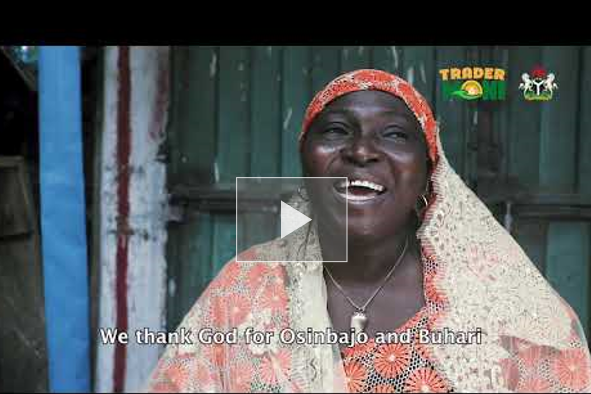 Different amounts of money mean different things to different people at different times under different circumstances. The Federal Government inaugurated an enterprise empowerment program for petty traders and artisans. This program is designed to offer two million of such entrepreneurs with progressive microloans with a starting loan of N10,000 and can grow up to N100,000 as they pay back. This money has since been received by the beneficiaries and it has had various degrees of impact, however, positive.
Comfort is a food vendor in Lagos state. According to her, "I go to Ketu market to get my foodstuffs. I wake up by 2 am to prepare my food. I have to leave the house as early as 6 am to start hawking my food. When I get back in the evening I repeat the same process of going to the market." Having two sons; ten and four years old, Mrs. Comfort has little or no time to cater to them. At the time she received the loan, she was in dire need of money to rent a stall as this will enable her to give her children more attention. The information I got was that the Federal Government is supporting traders with ten thousand naira loan. It will go a long way in helping my business. I can buy more foodstuff and with this scheme, I can also get a shop. This will ensure that I don't hawk anymore and I will have time to take care of my sons.
Umar, a 34-year-old native of Borno state sells polythene bags (Nylon) in Nyanya market, Abuja. In a bid to make the best sales, Umar adopted the nomadic or hawking style of selling. This has taken a toll on his health as he suffers severe body and leg pains after work. However, with a wife and 4 children, Umar could not afford a stall in the market. He has no choice but to go through this stress every day just to make a little over 1000 naira to make ends meet.
While many financially comfortable citizens feel 10,000 naira cannot improve any life, Umar was so excited about the N10,000 TraderMoni loan. He said, "If I see alert ko, I fit do table and umbrella. I no go waka round market again. I no go dey buy magani (medicine) for body"
It was touching to see how a loan termed "too small" can have a positive impact on a petty trader, even down to his health.
In Enugu meat market, Edward Agu repairs grinding machines and sharpens knives for the meat butchers. His business was on a downward spiral because his sharpening machines had broken down. He was left with just one machine to meet his client's needs, hence, he was fast losing customers and his income was barely enough. "The first day I saw the TraderMoni team moving around the market, I thought it was a joke. I did not know it was real. As I registered that day, within two days, I was given the money. This kind of scheme will reduce hunger and poverty among micro traders. God will bless them. I have some of my engines that have been spoilt for a while. With part of this money, I will repair it and this will help me do more jobs."
On the 7th of August, the Vice President of the Federal Republic of Nigeria, Prof. Yemi Osinbajo launched the TraderMoni scheme, a programme under the Government Enterprise and Empowerment Program (GEEP). TraderMoni is a government scheme that gives out progressive microloans to petty traders and artisans with business that can be improved by N10,000. This loan is from an initial N10,000 and goes all the way to N15,000, N20,000, N50,000 and N100,000 increasing after each repayment. TraderMoni loans are collateral free, hassle free and interest free! No financial institution in the country offers (or can ever offer) such intervention to businesses. Thanks to TraderMoni, so far, over 500, 000 beneficiaries have received a first-level loan of N10,000 and by December 2018 the numbers will have risen to 2 million traders across the 36 states of Nigeria.
Visit www.tradermoni.ng for more information on the TraderMoni scheme. For videos and TM impact stories. You can also subscribe to the TraderMoni YouTube channel. environment
TESTIMONIALS
Click Here To Watch More Videos
Please follow and like us: