CALL TO SAVE NIGERIAN LANGUAGES, DIALECTS AND CULTURE THROUGH CORRECT PRONUNCIATION OF NAMES OF NIGERIANS AND PLACES
Introduction
In the last few years, several Nigerians, including the undersigned, have expressed various levels of disgust and disappointment at the apparent craze, by on-air-personalities and newscasters in Nigerian television and radio stations, to pronounce names of Nigerians and Nigerian communities as if they are Anglophone names; some even employ horrible nasal sounds as phonetics The negative impact of this trend on Nigerians, particularly children and adolescents, cannot be quantified. To say the least, the trend has risen to alarming proportions.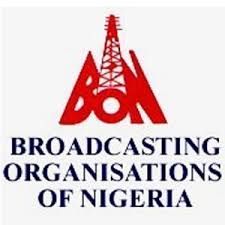 The Problem
New-day television and radio presenters and newscasters are seriously robbing youths and others of what one enjoyed growing up in the 1970s and I am seriously concerned. I remember listening to radio and television to get the correct pronunciation of Nigerian and African names of people and places. This helped us as pupils and later students and our teachers then were not left out. Indeed, if you were not sure of the correct pronunciation of a Nigerian name, you only needed to wait patiently to hear it on network news (television or radio). Where are the days of Nnamdi Ndaguba, Evelyn Russel, Gbenga Ariba, John Momoh, Siene Allwell-Brown, Ruth Benamesia-Opia, Zachari Muhammed, Bisi Olatilo, Cyril Stober and Efuseke Stober. Others include Frank Olize, Abike Dabiri, Tonia Ike-Ejeye, Jones Usen, Sunjuye Iboroma, Tony Akiotu, Chimamkpam Anyamkpa, Chris Anokwuru, Claire Onuoha, Lara Owoeye-Wyse, Leo Onwordi, Smart Otemu, etc? A few of these are still active but are lost in the tumultuous crowd that broadcasting has become; where error is judged as modernity.
Who, among the 'fresh' newscasters and on-air-personalities, can match the standards of the names mentioned earlier? What do we have today? Terribly poor, annoying pronunciations! Yes, the few of them who still uphold the banner of all-round quality may be the last of the enviable, efficient, well trained and truly professional broadcasters in the country if stakeholders do not take necessary action urgently. I am convinced that authentic, truly professional Nigerian broadcasters are going extinct! Has broadcasting now become an all-comers, no-standards-required affair?
It is known that Nigerian and, indeed, African names have immense value in meaning. What more? Peculiar inflexions give the same spelling of words different sounds and therefore different meanings. Therefore, when an on-air-personality pronounces a Nigerian name indiscriminately, that change in sound seriously changes the meaning of the name; in some instances, those 'new words' as pronounced by them could even be a curse or insult! Yet, most newscasters in ALL television and radio stations in Nigeria, to impress viewers and listeners I suppose, are guilty of terribly wrong pronunciation of names of people and places in the country! It is alarming.
This situation is contributing to rob Nigeria and Nigerians, particularly our young ones, of our culture, our language and our ethos as Nigerians! Broadcasters have, by their serial poor pronunciation of our names, become enemies of our culture and language! In fact, sometimes, they pronounce a name from one's dialect or language and one is lost, not recognizing what they have said! It takes a while before one realizes that the said broadcaster had just 'murdered one's language'.
The Importance of Quality Training, Research and Rehearsal
What happened to training broadcasters? I remember the rigours of research and rehearsal I went through as a freelance artiste at the then Radio Nigeria Three and NTA 2 Channel 5. What happened to asking colleagues how names from their part of the country are pronounced before going on air? What happened to rehearsing the 'sound' of those names well enough? That is the beauty and essence of broadcasting.
I remember on one occasion, Siene Allwell-Brown, then at NTA, came out of her news rehearsal session to look for a northerner to tell her how to pronounce a name of a place she had not heard of before. Soon afterwards, she was back. She got it and returned to rehearse it along with the rest of the news.  Hearing her pronounce the name of that place so well at 9p.m. news gave me a beautiful feeling.
Permit me to ask again. Do today's presenters, on-air personalities and newscasters rehearse? If they do, what do they rehearse? Do they research? Do they seek to equal or do better than their predecessors in an all-round professional manner? Will your station take this issue seriously and do the right thing by instructing your broadcasters to do all it takes to pronounce names of places and people of this country correctly?
Conclusion
We say our youths are abandoning our culture. We say they hardly speak our languages. We say they are disconnected from our culture. We say standards have fallen and are still falling. And, we blame parents for this. But our broadcasters, who as it was in my time, are role models and mentors of great import, are helping to make things worse! So, while some parents are making efforts to teach their children accordingly, the children's TV and radio role models are killing the efforts, our languages, our cultures and more!
This is an appeal no genuine patriot and stakeholder in the greater Nigerian project, your broadcast station inclusive, should ignore. This issue may not be the biggest plague in Nigeria today but we should begin by doing small things right and the big issues will naturally follow suit.
Please help save our languages and culture.
Please follow and like us: