Austin Nweze, renowned lecturer, and Ayo Baje an author and columnist has called for total restructuring of Nigeria into independent and strong subregions and a salary structure for politicians that is in conformity with the current civil service salary structure, saying that the current structure of Nigeria doesn't allow for productivity and comparative growth while the humongous pay for politicians and low performance by politicians have not brought any improvement in governance.
Nweze and Baje who were both speakers at a lecture held yesterday in Lagos to mark the 58th Independence anniversary of Nigeria organized by the Center for Peace Reorientation and Human Development, under the theme 2019 Elections: Finding a Smart Formula for Elections' Integrity in Nigeria, lamented that politicians have brought more hardship to Nigerians, to such an extent that it does appear that Nigerians would have been better off without politicians and the government they run.
To stem the tide of Nigeria's continuous decline into poverty, Nweze who is a renowned educationist and former governorship aspirant in Ebony State called for a colligate system of government in that would allow for all regions to focus on its development priorities and progress based on areas of comparative advantage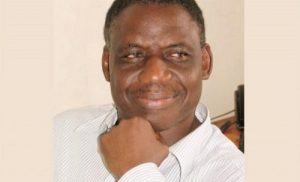 Nweze further decried the low level of literacy and high level of poverty in Nigeria as responsible for electoral flaws and emergency of corrupt leaders. He noted that a well-educated citizenship will reduce the chances of bad leaders emerging, saying "less poor people will deliver better elections in Nigeria".
On his part, Ayo Baje worried that politicians and security agencies have not shown any commitment to free and fair elections in Nigeria. He expressed concerns that the recent governorship election in Osun state had been marred by violence and irregularities. He noted that Nigeria is currently running an Ant Hill type leadership system where politicians are the Kings and Queens who are fed by the laborious citizens.
Both speakers expressed genuine fears over the 2019 general elections saying that the election may not hold in the regular pattern as previous elections, insinuating that there are high chances of the elections being either delayed or disrupted going by the actions of desperate politicians who are eager to grab or retain power to the detriment of the wellbeing of the Nigerian state.