Gift Rich
Have you ever thought of how to manage your business to your dream level?
Have you ever sit back and think of how some of the richest entrepreneurs in the country and beyond made it to the top with their businesses?
Have you ever ask yourself "what can I do to attain that level"?
Have you ever consider the worth of your business?
Have you ever admired another person's business and you wish your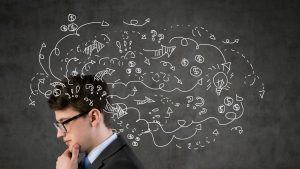 own can compete with theirs?
Well, as an entrepreneur, it is natural that these thoughts must come across your mind in the business world thereby taking a review about your business. Some of the questions you need to ask yourself in the cause of time concerning your business are;
Am I making money in this business?
Am I spending more than I am gaining?
Where is this business in the next minimum of five (5) years?
What are the new things I've learned in this business?
Am I still running with the vision?
What is my plan B for this business?
Before proceeding with this article, I want to take a pause as I remind you that business is encouraging to invest when there is profit, same time discouraging to invest when there is no profit. At the stage of not making the profit, you need the vision that mastermind the business establishment to keep the vision going while hoping that it will spring up again.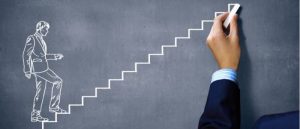 Starting a business is not hard for some people but to some, it is because of the financial strength. But looking beyond the establishment, it is another thing to know how to maintain the business. You can have the capital to start the business but if you don't have the skills required to manage it, you may fall with no hope of rising.
What does it mean?
A good manager can start and manage a ten thousand naira business to a million naira business because he has the skills required. In the other, an unskill manager can start a One Million Naira business and fail within a week because the skills are not there. So it takes a skillful manager to sustain a business.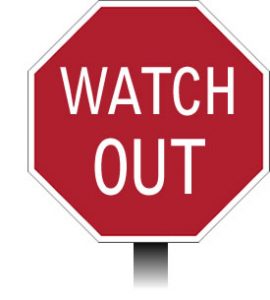 Watch out for the Bomb!
When the business is doing fine, don't be carried away because of the inflow of interest. Take some time to sit down, have a review of the business, spot out the area you are falling and rising, figure out what should not be going on in the business. It may be within the worker or you the employer of labour. Besides management, another great tool that collapses a lot of businesses in Nigeria is a "Tyrant Boss" with bad character towards the workers. A study has revealed that employees spend more than half of their daily life at work and as such, you don't have to make them feel bad with bad characters. Making them feel love reduces their sense of slavery.
The Tablets
The above-listed questions have been made available to intimate you and your business not to fall into road bombs.
Often times, I hear some employers complaining that they are not making money in their various business and they are investing, spending money. The issue is not if you are spending money, the question is "are you spending the money the right way"?. The reality is that you can spend half a million on a business but if you don't spend it right, there will be no tangible result. Invest your money in what will bring you money. If you are running an advert, know the platform you are targeting. What kinds of people do you want to reach? For example, if you own an online magazine that deals with fashion and you want to advertise, you target site/people that are of within the age that knows the need and value of fashion and entertainment. So, know your audience/target. You will continue spending more than what you are earning if you don't understand this simple wisdom tablet.
Don't settle for the level you are, there are so many things ahead to achieve. There are so many ideas to apply in the business. There are so many innovations to be introduced. Don't settle in your comfort zone. Time after time, day after day, bring the future to your doorstep, check through to future and see where it will be. It has been said that the vision you cannot see can never be achieved. Constantly look through the window and ask yourself "where is this business in the next few years.
Anything you do every day in life, it is settled that you must definitely learn new ways on how to do that particular thing. What are the things I have learned in this business so far is one of the questions you should be asking yourself. Let's say you have learned something, how is it helping you and the business, what you have learned, has it affected you or the business in a positive way or not?. After you might have provided the answer to this question, I believe you know the next move to make.
We are still alive, still struggling to go through life because we have a vision that though today maybe rough, tomorrow will be fine and so is the world of business. Every business has a vision. maybe you want your business to be the most talk about in Nigeria and beyond, that is the vision. It is the vision that helps you to keep striving, getting up every day with the vision you have. While running your business, never leave the vision behind. Run with it and until you get there, DON'T STOP!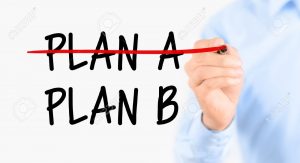 Failure is inevitable in every business which calls for having a plan B. If there is a little shake in the business foundation, what do you do next?. So many great entrepreneurs we have in our country today has failed in one way or the other before there were able to rise again. Failure is not a destination but a stage that you must go through to succeed but even with that in mind, have a plan B. It has been said that if you fail to plan, already you have plan to fail.
In Summary
1. Know your audience, know your targeted age range and advertise right so that you won't be spending more than you are earning.
2. Bring a ten-year future to your doorstep, see where your business is in the next few years.
3. What are the new things you have learned in the course of doing the business? Is adding or subtracting. When you figure out the answer, you know the next move to make.
Don't run the business without the vision. Run with it, never leave it behind.
4. Have a plan B
I hope this article provide an answer to some of your daily questions on how to manage your business to your dream level.
Please follow and like us: